Best 5 Flower Bouquets to Gift Someone
Gifting flowers is a timeless way to express love, appreciation, and heartfelt emotions. At Flower Shop UAE, we know how important it is to choose the right flower bouquet to make an impact that lasts.
In this blog, we show you our five favourite flower bouquets that are sure to make someone happy and improve their day. Whether it's for a birthday, an anniversary, or just to say "thank you," these bouquets are sure to be remembered.
1. Classic Elegance Bouquet
Radiating timeless beauty, our Classic Elegance Bouquet features a stunning combination of long-stemmed red roses and delicate white lilies. Symbolizing love and purity, this bouquet is perfect for expressing deep affection and romantic gestures. Each bloom is carefully arranged to create a visually captivating and sophisticated gift.
2. Enchanting Spring Garden Bouquet:
Capturing the essence of a vibrant spring garden, our Enchanting Spring Garden Bouquet showcases a medley of pastel-colored flowers. Delicate tulips, daisies, and irises come together to create a harmonious blend of colors. This bouquet is a great way to enjoy a new start, a birthday, or just to spread a little springtime joy.
3. Exotic Orchid Splendor Bouquet: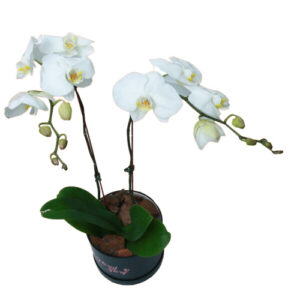 The Exotic Orchid luxury Bouquet is a great choice for people who want to give a memorable and unusual present. This bouquet is elegant and sophisticated because it has beautiful flowers in different colours. Orchids' intricate beauty sends a message of wealth, sophistication, and awe. Surprise someone special with this extraordinary bouquet that will leave a lasting impression.
4. Cheerful Sunshine Bouquet:
Bring a ray of sunshine into someone's life with our Cheerful Sunshine Bouquet. Bursting with vibrant yellow roses and cheerful sunflowers, this bouquet radiates positivity, happiness, and warmth. Perfect for birthdays, get-well wishes, or simply to brighten someone's day, this bouquet will surely uplift spirits and spread joy.
5. Timeless Beauty Bouquet: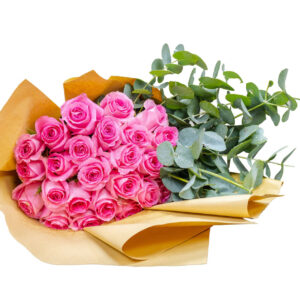 Combining classic and elegant blooms, our Timeless Beauty Bouquet is a versatile choice suitable for various occasions. With a mix of roses, lilies, and daisies in soft pastel shades, this bouquet represents grace, appreciation, and everlasting beauty. Whether it's a birthday, anniversary, or a gesture of gratitude, this bouquet is a perfect choice to express your sentiments.
Conclusion:
Choosing the right flower bouquet is an art, and at Floral Shop UAE, we take pride in offering a carefully curated selection of exquisite bouquets. Each bouquet represents a unique emotion and can convey heartfelt messages. Whether you're celebrating a special occasion or simply want to show someone you care, our top 5 flower bouquets are sure to leave a lasting impression.
Visit our website and explore our extensive collection to find the perfect bouquet that speaks volumes and brings smiles to your loved ones' faces.
Also Know