A bouquet is a large arrangement of flowers crafted with the finest floral compositions. It is presented as a gift to convey sentiments and emotions, such as love, gratitude, or sympathy, to someone who holds a special place in one's heart. The bouquet holds a beautiful collection of flowers that have been aesthetically arranged in an appealing manner. Each arrangement of the floral gifts carries its own sentiments and symbolism, which sends a message to the special recipient.
We provide you with hand-selected, colorful floral elements that are deliberately arranged in a vibrant manner with an overlapping style that evokes a feeling of love and care. Bouquet flowers are highly adaptable and come in a range of hues. They also emit pleasant smells that provide a lasting charm to their surroundings.
Tips for Choosing the Perfect Flower Bouquet for Any Occasion
In this blog, we will provide some tips for choosing the perfect flower bouquet and an overview regarding the choice of flowers and bouquets that are perfectly fit for a special occasion, whether it is a birthday, anniversary, or someone who wants to confront their feelings in front of their loved ones. In order to assist you, we have compiled a comprehensive guide to make a perfect selection of the ideal flowers for nearly any event or occasion.
Flower selection based on specific occasions
It is crucial to select the appropriate floral arrangement for certain events, as each flower carries a distinct significance. While selecting your flowers, consider the following options; this information will help you make an excellent choice:
Anniversary:
For anniversaries, roses are a classic choice, symbolizing love and passion. You can also opt for the couple's favorite flowers that hold special meaning to them. One can also make the arrangement customized as per the choice of their loved one and celebrate their anniversary with the unusual bouquets: creative ways to say i love you.
Our everlasting love bouquet is the perfect choice, designed especially for expressing the long-lasting love of years; hence, the everlasting bouquet is the best anniversary bouquet as a present.
Birthday:
Soft, natural, and full-of-life blooms like shades of pink, white, or a mix of pastel hues are ideal for making floral arrangements as decorations or flower bouquets for birthdays. The softness of these floral arrangements represents the new birth, with pure blessings. On top of that, you must choose flowers that reflect the recipient's personality and preferences.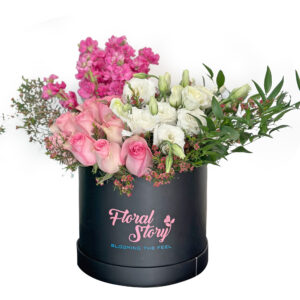 We, as perfectionists, suggest that you opt for the birthday flower box, which is a perfect gift for occasions like birthdays. Its soft shade symbolizes true care for a special friend or relative.
Christmas:
At the end of the year, Christmas is a time of joyful holidays, celebrations, and traditions. It is one of the most loved festivals among children and younger people. The traditional choice for Christmas bouquets, decorations, and gifts is the use of red and white flowers, such as red and white roses. These exquisite blooms capture the essence of the winter festive spirit, with their rich, deep red petals symbolizing warmth and love and the pristine white blossoms representing the purity and hope of the season.
For those looking to gift something truly special and heartfelt during this holiday season, consider the suggestion of a sweet petals bouquet. A sweet petal bouquet is a delightful and thoughtful present that combines the elegance of traditional Christmas flowers with a touch of sweetness.
Most of the people celebrate Eid al-Adha Mubarak with Stunning Flowers in UAE. Mixed floral arrangements like roses, hydrangeas, and white flowers like lilies or orchids are commonly chosen for preparing bouquets for Eid and in celebrations, signifying purity and spirituality. You can also opt for a mix-hand bouquet full of colorful blooms to represent the joy of the occasion.
Flower for parents:
Thinking of the parents? Send them a bunch of their favorite flowers or a mix of classic and elegant flowers like tulips, daffodils, or mixed spring flowers. Flowers, bouquets, and even vases are the best gifts for parents.
Eid-mubarak:
EID is the festival of joy and togetherness, celebrated worldwide with lots of curiosity. It marks the end of Ramadan, a month of fasting and spiritual reflection. This day is celebrated wholeheartedly. People give gifts and flowers to each other and express their feelings towards Allah.
The Smile Round Box is a delightful flower surprise that is sure to bring smiles and joy to your loved ones, and the oriental lily vase is a perfect fit to encourage the beauty of the table or of any place. These are the perfect gifts for occasions, including Mother's Day, Father's Day, Women's Day, or any other special day. These are a great choice for parents as a gift.
I'm sorry:
Pink roses, hydrangea pinks, lilies, or soft pastel flowers like orchids can convey sympathy and remorse when you want to apologize, express your regrets, or say I'm sorry to the person you are close with.
In regard to that, our pink rose bouquet and hydrangea pink are the perfect set for the action of saying sorry or expressing regret.
New year:
celebration at the new start of the year with cheerful and vibrant flowers like yellow tulips, white carnations, or golden roses to represent hope and new beginnings. The bouquets for the new year are always brightened with many colors, which represents the many more pleasers that come with the new year.
Here, our abundant garden bouquet and the English garden box are the best floral arrangements for the occasion of New Year celebrations. These flower bouquets are full of colorful blooms that have a striking feel with a touch of vibrancy.
Sympathy:
Sympathy flowers should be subtle and calming, typically white lilies, chrysanthemums, hydrangeas, or roses. These flowers offer comfort and solace during difficult times.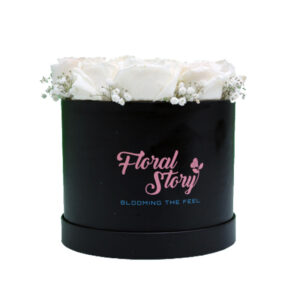 So if you want to sympathise someone, the Ohara white box, which is full of white roses, and the plaza box, also presented with a white floral theme, are the best choices for a flower box or bouquet as a sympathy present.
Valentine's:
When it comes to Valentine's Day, red roses are the classic way to show love and respect. Red is a color that stands for pure, passionate love. You could also choose tulips, roses, daisies, or other heart-shaped flowers.
We, as an online florist and expert in the field of flowers, suggest the red rose bouquet with chocolates as the best bouquet of flowers for valentines. It is the finest arrangement with the delicacy of chocolates and the beautiful elegance of the red rose bouquet with black wrap make it a good option for gifting to the loved and close one with whom you are celebrating your Valentine's.
Wedding:
What flowers are used at a wedding depends a lot on the theme and color plan. Roses, peonies, and hydrangeas are all popular choices, which are best flowers for wedding bouquet that can be changed to fit the couple's tastes and the style of the wedding as a whole.
In our collection, the classic white rose is the most chosen and highest-rated bouquet for weddings because it looks so fresh and beautiful. It stands for unity, purity, and love that will last forever. This lovely flower can add a bit of class to your wedding bouquet, table settings, or boutonnieres.
Choosing the right bouquet of flowers can be a thoughtful and meaningful gesture for various occasions. Here are some answers to your frequently asked questions regarding flower selection for different events and the appropriate flower colors for each occasion, based on the information from the blog:
How do I choose the right bouquet of flowers?
Selecting the right bouquet of flowers involves considering the occasion, the recipient's preferences, and the message you want to convey. Here are some general tips:
Consider the occasion: Different events call for specific types of flowers. For example, roses are a classic choice for romantic occasions, while white lilies are suitable for sympathy or funerals.
Think about the recipient: Choose flowers that the recipient loves or that hold special meaning to them.
Convey the message: The bouquet's color and arrangement should align with the emotions you want to express. Bright and vibrant colors often signify joy, while softer pastels can convey sympathy or tenderness.
What flowers are for what occasions?
Here's a summary of suitable flower choices for various occasions. The below described flowers are the best flowers for the arrangements in the bouquet, know the best suited blooms for various occasions:
Anniversary: Roses, especially red ones, symbolize love and passion. Consider the couple's favorite flowers for a personalized touch.
Birthday: Soft and natural blooms like shades of pink, white, or pastels are ideal. Reflect the recipient's personality in your choice.
Christmas: Red and white flowers, such as red roses, capture the festive spirit. Add sweetness with a bouquet like the sweet petals bouquet.
Eid-Mubarak: Mixed floral arrangements like roses, hydrangeas, and white flowers symbolize purity and spirituality.
Flowers for Parents: Choose their favorite flowers or classic options like tulips, daffodils, or mixed spring flowers.
I'm Sorry: Pink roses, hydrangea pinks, lilies, or soft pastel flowers convey sympathy and remorse.
New Year: Cheerful and vibrant flowers like yellow tulips and white carnations represent hope and new beginnings.
Sympathy: Subtle and calming flowers like white lilies, chrysanthemums, and hydrangeas offer comfort.
Valentine's Day: Red roses are a classic choice to express love and respect.
Wedding: Roses, peonies, and hydrangeas are popular choices. Classic white roses symbolize unity and purity.
What color of flowers for each occasion?
Each and every color has a different symbolism in everyone life. Here is general information about the colors and their representation to various occasions:
Red: Represents love, passion, and romance.
Pink: Signifies admiration, gratitude, and sympathy.
White: Symbolizes purity, peace, and sympathy.
Yellow: Conveys friendship, joy, and new beginnings.
Blue: Represents calm and serenity.
Purple: Signifies luxury, admiration, and pride.
In the end
The color of the flowers you choose should match the feelings and message you want to send on that particular day.
In conclusion, for gifting a bouquet to your loved ones on a special occasion, there are various options available with many more tips for Choosing the Perfect Flowers Bouquet as well as flower bouquet gift ideas for any occasion to make it beautiful or to add a touch of elegance to it. The above-listed occasions are the most celebrated in one's life. There are various floral arrangements that fit best bouquet for special occasions and festivals. Each flower arrangement category has a different symbolism and vibrant colors. It's also a matter of your personal choice, so you can also make it customized according to your own or the recipient's choice.
As an online florist, we offer you the best combinations of beautiful flower bouquets for various occasions with the fastest delivery services across the United Arab Emirates (UAE). You can even explore more or book a beautifully arranged bouquet for any occasion according to your requirements.